PIXIO and PIXEM: Your Personal Auto-Follow Camera for INDOOR & OUTDOOR activities
PIXIO and PIXEM is the world first auto-follow camera to film both INDOOR and OUTDOOR. He tracks the watch, films and zooms in & out automatically. Now you can film more often, independently, without the assistance of a cameraman. Film sport, rehearsals, actors, pastors, conferences, events…!
INDOOR & OUTDOOR use
PIXIO and PIXEM can track a watch with the same performance inside or outside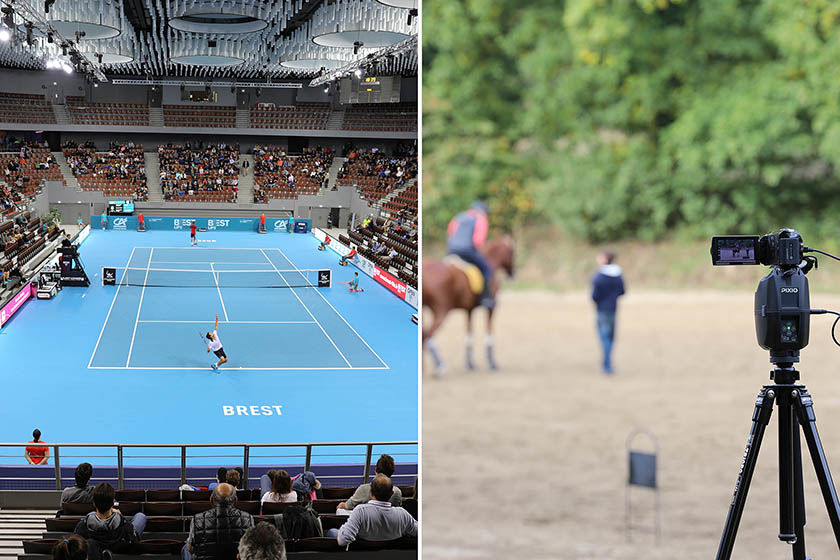 RANGE
Take advantage of unrivaled INDOOR & OUTDOOR range from 1m-100m. No line of sight required!
Enjoy video opportunities with unlimited creativity!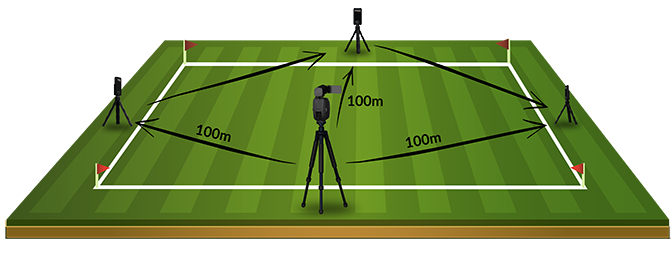 AUTOMATIC ZOOM
With a compatible camera (refer to the complete list), PIXIO adjusts the zoom automatically, in real time, in order to keep the same frame size around the subject being filmed.
How does it work? At any moment with the watch at a distance of more than 5 meters from the camera, you can go behind the PIXIO and press + and – to set the frame you like. Nothing else. This frame will be kept automatically when the watch distance increases or decreases. The setting is saved into memory and you don't have to do it again the next time you use your PIXIO.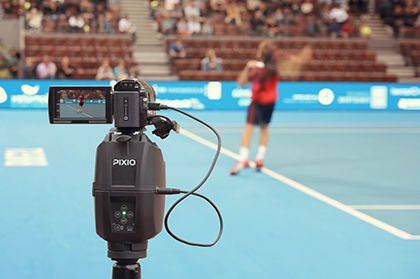 AUTOMATIC ROTATIONS
PIXIO and PIXEM is designed for many applications. From fast-paced sports to conferences: high responsiveness, accuracy, softness of movements.
PAN: Rotations 360° endless. 120°/s max (45mph at 30ft; 72km/h at 10m). Manual TILT rotations +/- 10°.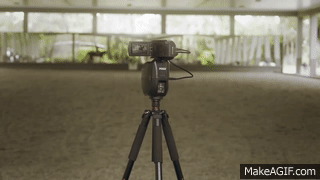 USE YOUR OWN STANDARD POWERFUL CAMERA
Any standard camera can be used for both indoors and outdoors. This is very important for you to have the latest features and the very best quality from renowned camera brands. With one of the compatible cameras you add the auto-zoom and the remote control of the 'record' from the watch and from a smartphone.
The camera is connected to the robot with a custom cable. PIXIO is provided with a "Multi" cable for recent SONY cameras. Other cables are available in the online store.
PIXIO can support cameras up to 2KG.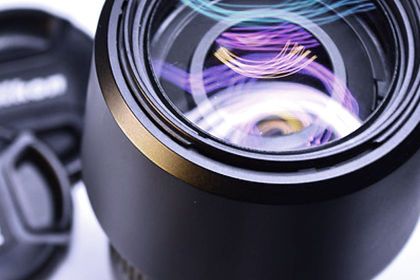 MULTI USERS
With your PIXIO and PIXEM, you can film up to 16 people, each one wearing a watch. Two possibilities: the last one who presses its button is filmed, or someone is using the app. on its smartphone or tablet to chose who is filmed.
You can also use up to 16 robots to film from different angles. Just add "Extra Robots" to your standard PIXIO (see the online store to find the Extra Robot). Whatever the number of watches, a maximum of 3 different watches can be filmed at the same time by the 16 robots; It means that several robots will sometime have to film the same watch.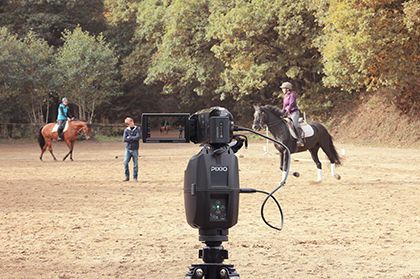 LIGHT & EASY TO USE
Wear the watch, put the 3 micro-beacons around the playground, switch-on, and it's done! No calibration time. Just enjoy the video!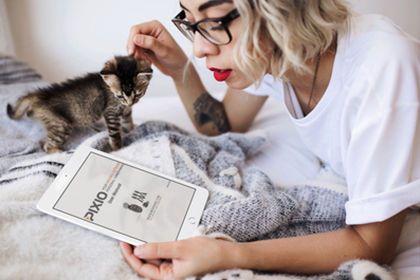 EDIT WITH ANY SOFTWARE
Your camera delivers standard files formats you can use in any video editing software from Apple, Windows, Sony, etc.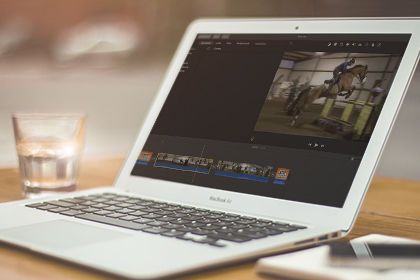 SMARTPHONE/TABLET REMOTE CONTROL APP
Control everything you can imagine… As a sport coach… As a video responsible… As an artist…
Choose who is filmed, from which camera. Choose the zoom level, activate/deactivate the auto zoom.
Deactivate the auto-follow mode and set your own frame.
Configure the tracking smoothness. Change the LED power…
(Remote Control App. is optional and free, PIXIO can work without the app.)